We were happy to celebrate our wonderful achievements of our members during 2017 at this year's State Banquet held on November 4th. During the evening, we celebrated the hard work and commitment of our Volunteers, Administrators, Technical Officials and of course our Athletes.
This year marked the 40th anniversary of the foundation of the Western Australian Ice Skating Association formed at the home of Mary-Ellen and Dough Mather in March 1977.
As we are all aware, Mary-Ellen passed away late last year and was the heart and soul of the Association. It has been a very difficult year without her. Dough has continued this year as treasurer but unfortunately did not attend this year's banquet. Mary-Ellen's legacy is a strong and thriving Association that will continue to bring the sport that she so loved to Western Australia for many years to come.
2017 outstanding achievements
Our Senior Synchronised team, Infusion Senior, won the title of Australian Champions at the 2016 National Championships and so earned themselves the right to compete as Team Australia at the World Synchronised Skating Championships in Colorado Springs.
Congratulations to the team members, coaches and team supporters who got to achieve their hopes and dreams. We wish them luck in defending their National title in Brisbane later this month.
Second, quite a recent achievement, Kylie Yacopetti passed the Ice Skating Union Championship Judge Examination in Nebelhorn, Germany. Kylie has been a dedicated volunteer both as administrator and judge for many years now. Kylie has worked hard to achieve her goal. We congratulate Kylie on her outstanding achievement.
The evening progressed on to announce Most Improved Athlete Awards of which were highly contested this year.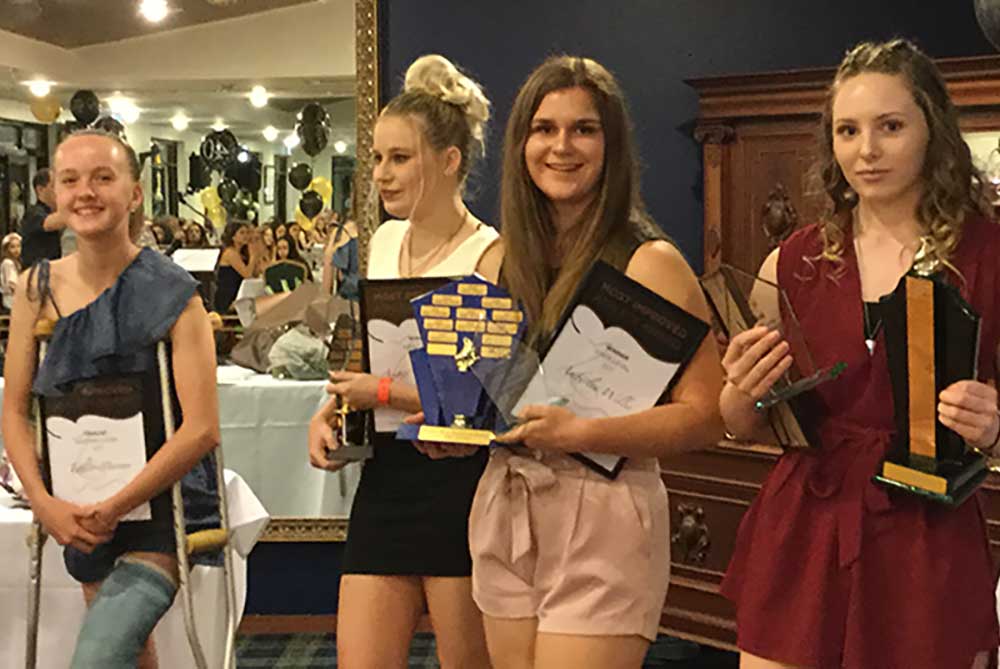 State Level Award for 2017, awarded to Amberley Willis
Adult levels throughout Australia continue to grow and provide opportunity for athletes to come to the sport later in life or continue the sport even when life gets in the way and are not fully able to commit to regular training.
This year's winner for most improved Adult Level athlete was awarded to Amber Trevor-Hunt.
The National Level Award was very close with four athletes showing a great improvement over the season. The finalists:
Cora Scaturro
Isabella Scaturro
Tahlia Murray
The winner of most Improved National Level Athlete was awarded to Eryn Matthews
WAISA is proud to announce our State Team Athletes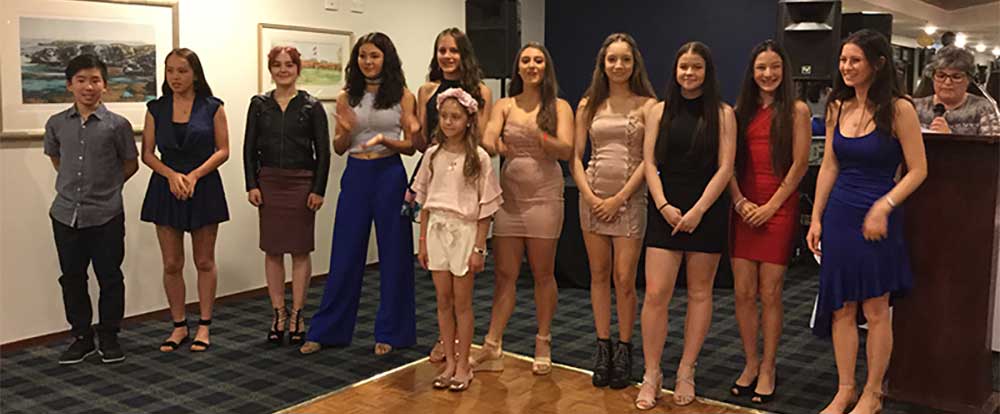 Junior Ladies – Lia Web-McDougall
Advanced Novice Ladies – Jordyn Dekkers, Nerrin Cornwell, Nikita Jan and Corra Scaturro
Basic Intermediate Ladies – Lena Cooke-Tagomori
Novice B Ladies – Abbey Williams, Olivia Fluri, Monique Hashem
Basic Novice B Men – Felix Sutton
Basic Novice A Ladies – Lara Bezuidenhout, Emily Adams, Nicole Dehholm, Madison Loreto
Adult Divisions
Silver Ladies – Aleatha Shanley, Asher Dragun
Gold Ladies – Amber Trevor-Hunt
Masters Ladies – Madeleine Willis, Courtney Balaam
Elite Ladies – Kayla Harburn, Kirsten Mather
The following athletes are nominated for team reserves. We are hoping that the local organising committee will issue additional entries to WA so they can attend the championships.
Basic Novice A – Eryn Matthews, Ainslie Talbot
Advanced Novice – Chiara Fluri
Synchronised teams who will represent WA at the Championships and join the single athletes are:
Infusion Senior
Infusiton Junior
Mixed Age, Jitterbugs and Aura
Basic Novice Synchronised, Bees
This year is the second year for Basic Adult. Demonstration event at the Championships and in the 2017 event WA will be represented by Cohesion.
This year WA will be represented on the Technical Panels by Clarence Ong, Jane Ashworth, Maria Borounov, Evgueni Borounov and Kalya Harburn.
On the Judging Panels we will have Jacqui Cornwell, Jacqui Cupples, Katrina Harburn, Rhiann Balaam, Brad Scott, Kylie Yacopetti and Carol Ashworth.
Finally, WAISA would like to acknowledge the hard work and dedication of our team member Andrea Willis. Andrea works constantly to keep the WAISA team moving along efficiently and productively. Andrea always gives 100%, no gift would be enough to thank her for her contribution but these beautiful flowers are a token of our heartfelt appreciation of all that you do. Thank you, Andrea.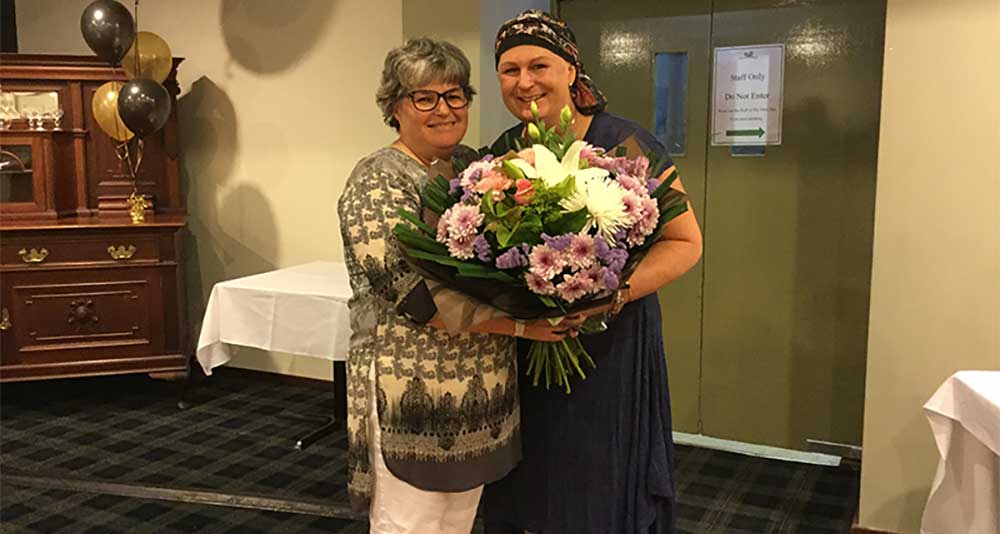 WAISA wishes all our athletes the best of luck for the 2017 National Championships.